A wide variety of evaluations for a complete report
Gain insightful data regarding the performance of faculty, students, preceptors and others to better student success.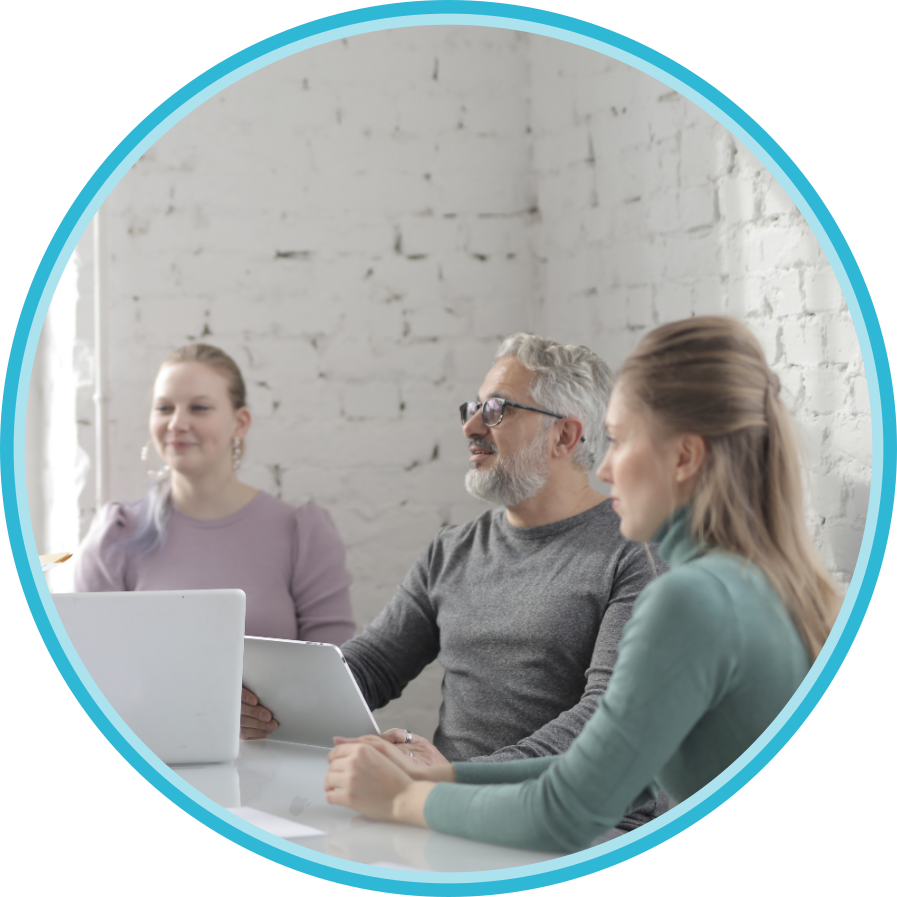 Popular Types of Evaluations
Student Self-Evaluations
Didactic/Clinical
These evaluations offer an opportunity for personal reflection, guiding students to consider their own strengths and weaknesses and building a valuable skill for professional growth. They can then be compared to faculty or preceptor evaluations of the student to see how well the student is understanding their performance as it compares to the expectations.
Student Evaluating Course
Didactic
Course evaluations are filled out during or at the end of the term and offer administrators and instructors insight on the experiences of the student taking the course. This information can then be used to adjust and improve course content.
Student Evaluating Faculty
Didactic
Faculty evaluations allow students to gauge the impact instructors had on their learning. This feedback can then be used by faculty to determine what students found most helpful about their instructional style and what they may want to adjust.
Preceptor Evaluating Student
Clinical
Having an easy and efficient way for preceptors to evaluate their students is key to improve the relationship between them and your program. Our evaluations can be filled out on mobile devices so preceptors can do it from anywhere. Reminders make sure preceptors are aware when evaluations are due and include a link to make signing in simple.
Faculty Evaluating Student
Didactic
Faculty evaluations of students offer an overall review and specific analysis of a student's performance. These evaluations can then be shared with students so they understand their strengths and weaknesses and can compare their understanding of their performance to a faculty's opinion.
.
Faculty Evaluating Clinical Site and Preceptor
Clinical
Our mobile-friendly evaluations streamline site visits and allow faculty to focus on gaining a better understanding of the experience students are receiving on rotation. All this data can then be analyzed using our Data Intelligence tools to determine sites that are exceeding or not meeting your program's criteria.
Evaluations during the didactic phase can be used as graded assessments, but are also often used to provide valuable feedback to all parties about their performance as formative assessments. In addition to the popular forms explained above, the following forms are often used in the didactic phase:
Student Evaluating Session
Faculty Evaluating Session
Faculty Evaluating Course
Faculty Peer & Self Evaluation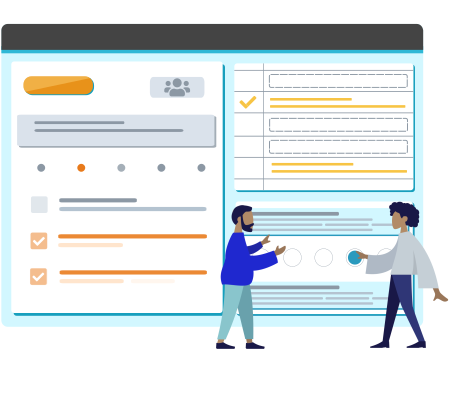 These evaluations provide a structured process for students to critique and provide feedback to each other on their work. It also helps them develop the crucial professional skills for giving and receiving feedback among peers
Student Evaluating Session
These evaluations encourage students to critically reflect on the what was taught during specific labs or lectures and judge if preparatory materials were helpful. The evaluations can be assigned so students fill them out right after a session or with other sessions at a later time.
Faculty Evaluating Session
Similar to the student session evaluation, these forms allow faculty to critically reflect on how a specific session (or sessions) went, providing them with guidance on what to keep in future sessions and what they may want to change. These can also be valuable to compare to student session evaluations to see how faculty and student perceptions compare.
Faculty Evaluating Course
These evaluations give the faculty's perspective on how the course went and how it could be improved in the future. Using these along with Student Course Evaluations, Student Faculty Evaluations, and/or Faculty Student Evaluations allow administrators to see the full picture on the education being done in the classroom.
Faculty Peer & Self Evaluation
Evaluations are an important part of faculty development. Self evaluations offer an opportunity for reflection and peer evaluations offer an outsider's perspective. Faculty members can then use these, along with Student Faculty Evaluations, to determine where personal growth is needed.
Clinical evaluations often form the basis for students' clinical grades while also providing valuable feedback to students and faculty about students' performance in the clinical setting. In addition to the popular types above and any applicable forms from the didactic phase, the following forms can be used during the clinical phase: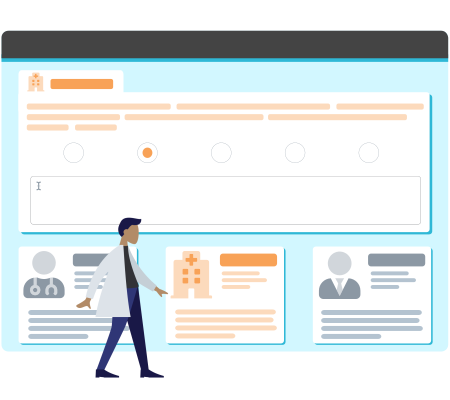 Student Evaluating Preceptor
These evaluations are filled out during or after a rotation and offer clinical administrators insight into the rotation experience under a given preceptor from the student's perspective. They also give preceptors valuable feedback on their strengths and areas to improve on.
Student Evaluating Clinical Site
Student site evaluations offer data on the experience students are having at that site. This form may include information such as study space, food and parking availability, patient and procedure diversity, etc. This data can then not only inform faculty about their experience, but can be added as "notes" to the clinical site in eduSched so that future students are more prepared.
Preceptor Evaluating Faculty
Having preceptors evaluate program faculty helps improve the working relationship between your program and the preceptor. This data can then be used when retaining and recruiting new practitioners to work with your students.
Not seeing what you need?
All of our evaluations are able to be customized and custom forms can be built so that all your program's evaluation needs can be met.
Find out how you can use eValuate+ to create and administer customizable and comprehensive evaluations with targeted data insights and reporting.